FHA Loan
Bob Terry
NMLS# 1355135
Fort Collins, CO Loan Originator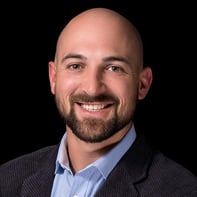 Bob Terry
Go to Bob's Page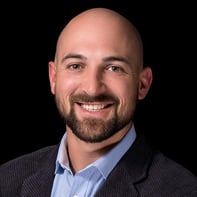 3665 John F. Kennedy Pkwy
NMLS# 1355135
Licensed to originate: CO
Day of the Week
Hours
Mon

9:00 AM

-

5:00 PM

Tue

9:00 AM

-

5:00 PM

Wed

9:00 AM

-

5:00 PM

Thu

9:00 AM

-

5:00 PM

Fri

9:00 AM

-

5:00 PM

Sat
Closed
Sun
Closed
About FHA Loans
An FHA (Federal Housing Administration) home loan is insured by the FHA and issued by an FHA-approved lender. Home buyers with smaller savings amounts and lower-than-average credit scores often use this type of mortgage to realize their home ownership goals. FHA loans are issued through an FHA-approved lender and guaranteed by the FHA. If you acquire an FHA loan, you'll have to pay monthly mortgage insurance (MI). These MI premiums help protect lenders if FHA borrowers default on their loans.
Apply for an FHA Mortgage
Advantages of an FHA Home Loan
Lower Credit Requirements
Low Down Payments
First-Time Buyer Friendly
If you're looking for low closing costs, flexible credit requirements, and low down payment options, an FHA loan could be a great option for you. These benefits make FHA loans popular with first-time home buyers, but FHA loans are available to a wider variety of buyers. Ultimately, FHA loans are attractive to any buyers who are looking to finance their home with less cash out-of-pocket and may have lower credit scores.
FHA Home Loans in Fort Collins, Colorado
You don't have to be a first-time home buyer to qualify for an FHA loan – this type of mortgage is available to buyers who are looking to take advantage of this program's benefits. Home buyers who have a credit score over 580 and a maximum debt-to-income ratio of 43% may be eligible for this program. The buyer must also use the property as their primary residence.
Get Started with Bob
Talk to an FHA Loan Expert
Frequently Asked Questions
Are FHA loan assumable?
Yes, FHA loans are assumable. If you have an FHA loan and you would like to transfer your outstanding mortgage to another person, you are able to do so.
Are FHA loan rates higher than conventional rates?
FHA loan rates are usually lower than conventional rates, but your mortgage insurance could be a little higher. A lot of these details depend on your financial situation, so check with us for more details.
Do FHA loans have PMI (Private Mortgage Insurance)?
FHA loans do have mortgage insurance, but it's not PMI. Here's a little more detail – mortgage insurance (MI) and private mortgage insurance (PMI) are actually two different things! PMI applies to conventional loans, whereas MI applies to government-backed loans (like an FHA mortgage). Both types of insurance are designed to protect the lender in the event the buyer defaults on the loan.