Jumbo Loan
Terri Wolf
NMLS# 278332
Boulder, CO Loan Originator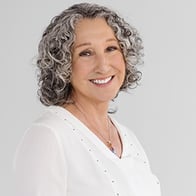 Terri Wolf
Go to Terri's Page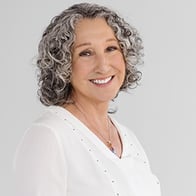 NMLS# 278332
Licensed to originate: CO
Day of the Week
Hours
Mon

9:00 AM

-

5:00 PM

Tue

9:00 AM

-

5:00 PM

Wed

9:00 AM

-

5:00 PM

Thu

9:00 AM

-

5:00 PM

Fri

9:00 AM

-

5:00 PM

Sat
Closed
Sun
Closed
Find Real Time Jumbo Loan Rates
About Jumbo Loans
Jumbo loans provide an opportunity for buyers to finance luxury homes or properties in hot real estate markets. A jumbo loan is a type of mortgage that exceeds limits set by the Federal Housing Finance Agency (FHFA). You can look up current limits on the FHFA's website. Loan limits vary by county and state, and can change annually, so it's important to understand the limits for your area.
Apply for a Jumbo Loan
How to Qualify for a Jumbo Mortgage
Non-traditional loan terms
High Loan Limits
Low Interest Rates
Jumbo loans require the lender to take on greater risk because of the amount of capital involved, as well as the more limited market potential of buyers. As such, many lenders have stricter qualifications. Some of the most common qualification requirements for jumbo loans include higher down payment amounts, a higher credit score, and a stronger debt-to-income ratio than other types of loans. You'll also need to provide more documentation if you are self-employed or have varying sources of income. Additionally, your lender will want to look at how much cash you have on hand to ensure you have an available reserve of mortgage payments available.
Loan limits in Boulder, Colorado
Frequently Asked Questions
Do jumbo loans have PMI (Private Mortgage Insurance)?
Whether or not a jumbo loan has private mortgage insurance (PMI) depends on the loan-to-value (LTV) ratio. Generally speaking, most jumbo products do not require PMI for LTVs below 80%.
Are rates on jumbo mortgages higher than other types of loans?
Because jumbo loans are mortgage amounts above the conforming limit, the interest rate is typically higher. However, your interest rate depends on many factors, so it's important to talk to a loan officer about your unique situation and options.
What's the difference between a jumbo and conforming loan?
Jumbo loans are loans above the conforming loan limit. Wondering what the loan limit in your area is? Have a conversation with a loan officer about the limits in your county.